Age: 22 years old
Position: Forward
Nationality: Australian/Cypriot
Current Club: Barry Town United (Welsh Premier League)
Former Clubs: Sydney Olympic, Nottingham Forest, Swansea City, Wealdstone (loan), Karmiotissa and Bangor City.
OFTEN times when a footballer is released from a club at England's highest level, it can really get to them and in most instances, ruin their careers. However, this has certainly not been the case for James Demetriou.
The 22-year-old forward was brought to England by Nottingham Forest who had spotted his potential whilst he was playing over in his native, Australia. Whilst with the club, he was held in high regard as a 16-year-old prospect.
After spells at Swansea, Maidstone (loan) and playing in Cyprus with Karmiotissa, the determined striker decided to try his hand at Welsh football by signing for Welsh Premier League giants Bangor City in October 2017. He scored for The Citizens on his debut against Bala Town just a week later.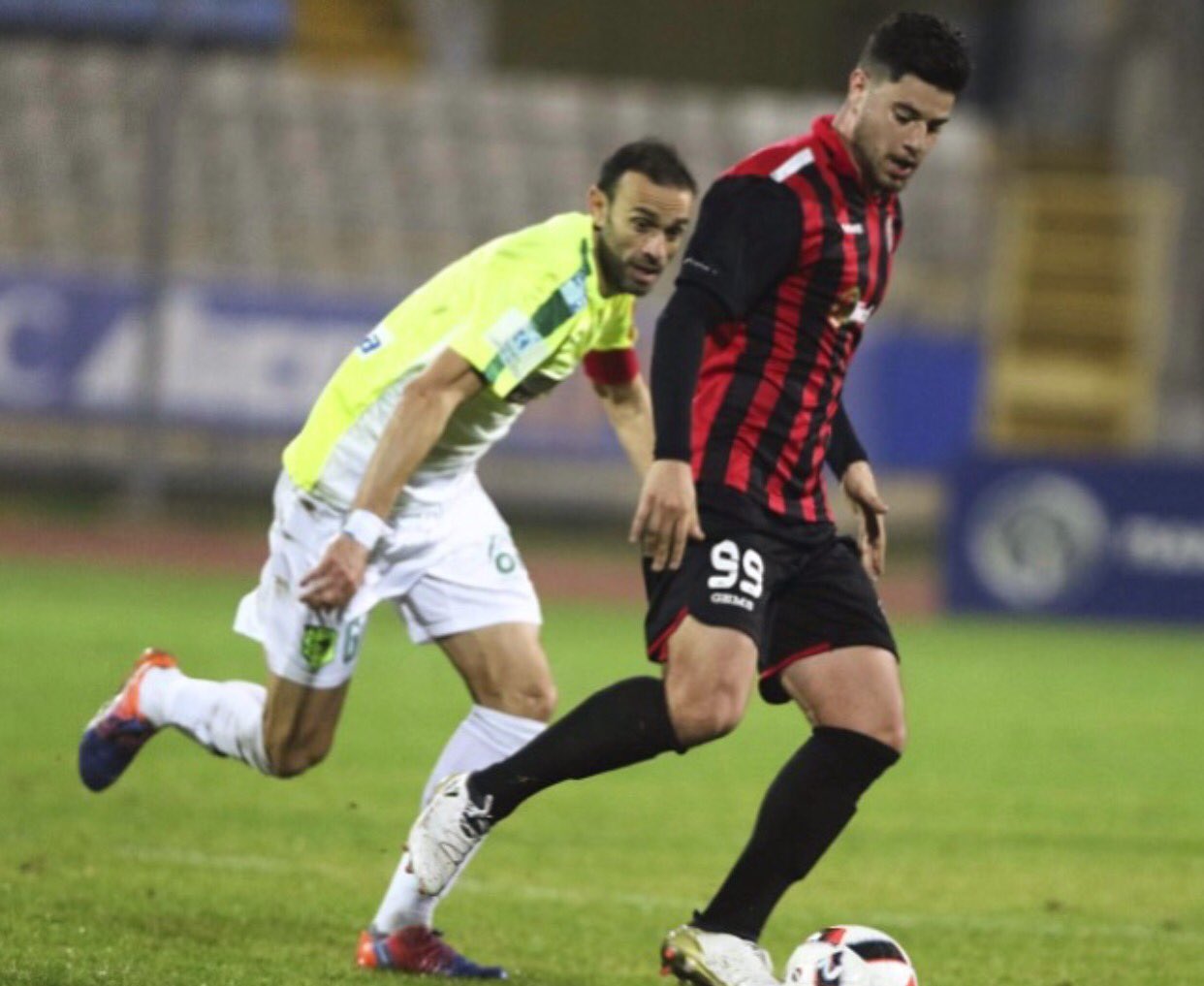 It is only since making the move to WPL rivals Barry Town in January that the big man is finally starting to show signs of what he is really capable of and is well and truly beginning to find form and the tell-tale signs of just why clubs such as Forest and Swansea had snapped him up as a youngster.
Demetriou bagged a fine hat-trick against Llandudno in February and has looked for all the world like he could help Barry in their hunt for European Qualification come the end of the season. In the absence of star striker, Kayne McLaggon through injury, it looks as though he will be the man they turn to for the goals.
He may have had somewhat of a stop-start career so far, but at just 22 years old, he could still have a lot more to give and get himself back on track in no time. He's a strong striker who holds the ball up well and has never lacked the confidence to lead the line for his side.
AFEFootballNews recently had the opportunity to chat to James about some of the highlights of his footballing career so far. This is what the target man had to say …
AFE: Hi James. Let's start with a simple one, who was your footballing idol when growing up and why?
JD: I learnt a lot of the game through my dad and he is the reason that I'm still kicking a ball around today.
As far as idols go though – Harry Kewell was the man. For me, he is one of the best players that Australia has ever produced and he set the benchmark for youngsters from the country to go on and make a name for themselves in Europe.
AFE: You signed for Nottingham Forest from Sydney Olympic. What was that like making the move to England?
JD: It was something that I had always worked very hard for.
When it was finalised, it was an amazing feeling for my family and I, who had sacrificed a lot to make it happen. Within my first week of being in England, I had scored on my debut, been called up to Australia's under 20 camp and signed a long term deal with Nike too. These were all things that I had dreamed of as a kid.
AFE: Did you enjoy your time at Forest? Who helped you progress the most when you were there?
JD:  It was probably my favourite year of football to date to be honest.
There were a number of coaches there who had an impact on my progression, but I would have to say that Ian McParland was an incredible manager and somebody who understood almost everything. I have always been grateful for how he helped me adapt to the game in the UK.
AFE: When you were at Swansea you helped the Reserves win the U21 title. Is that one of your greatest moments to date?
JD: It was a fantastic achievement for both the squad and the club itself too. On a personal note though, that season saw me riddled with injuries and I never eally got going unfortunately.
It was very surreal to be part of that team though, especially on that night when we were crowned champions at the Liberty Stadium, as we had beaten a lot of quality teams along the way to getting there.
AFE: Who are the best players you have played with and against then?
JD: At Forest, Henri Lansbury was quality, although it was only in training that he was always on it. Jonjo Shlevey is another one who has an incredible amount of talent and definitely one of the best that I've shared a pitch with.
I've been lucky enough to play against a number of top players at that level. One that really stood out for me though was Aleksandar Mitrovic. We played against Serbia in a Euro Qualifier in Cyprus, when I was playing for Cyprus' U21's and I just remember him being totally unplayable during that match. Being a striker, I learnt a lot from watching him that day.
AFE: Best stadium you have played at and why?
JD: Again, I've been privileged enough to have played at a range of great stadiums in my time in the UK.
The Hawthorns (West Brom), The Liberty (Swansea) of course and The Riverside (Middlesbrough) were all great, but for me playing in front of the home fans at Forest at The City Ground has to be the most memorable experience to date.
AFE: You made the move to Wales' top flight with Bangor City last year. What attracted you to the chance of playing in the Welsh Premier League?
JD: The opportunity stood out for me as it presented a real chance to play in the Europa League at the end of the following season.
Also the chance to travel throughout the whole of Wales during the season was an attraction. It's a great league with a lot of exposure nowadays through its televised games and well branded coverage too.
AFE: You recently scored your first senior hat-trick for Barry Town United. How did that feel?
JD: It was a great feeling and to finally be able do it at senior level meant a whole lot more to me as well.
With the way we have been playing, it was a credit to the team for creating those chances more than it was for me scoring them. Gavin (Chesterfield, Barry manager), has got us playing some fantastic football at the moment and that has really shown in recent weeks in particular.
AFE: What are your hopes for the rest of the season with Barry now?
JD: I think the hopes are pretty clear as light for us now.
With all the wins we have achieved during the split, and having that play-off spot in sight – we want that European qualification!
AFE: Final question now – what would you be doing, if you hadn't become a footballer?
JD: I think I would be a chairman of a Football Club.
I'm obsessed with pressure and there's nobody more invested in the game than those who give the club its heartbeat.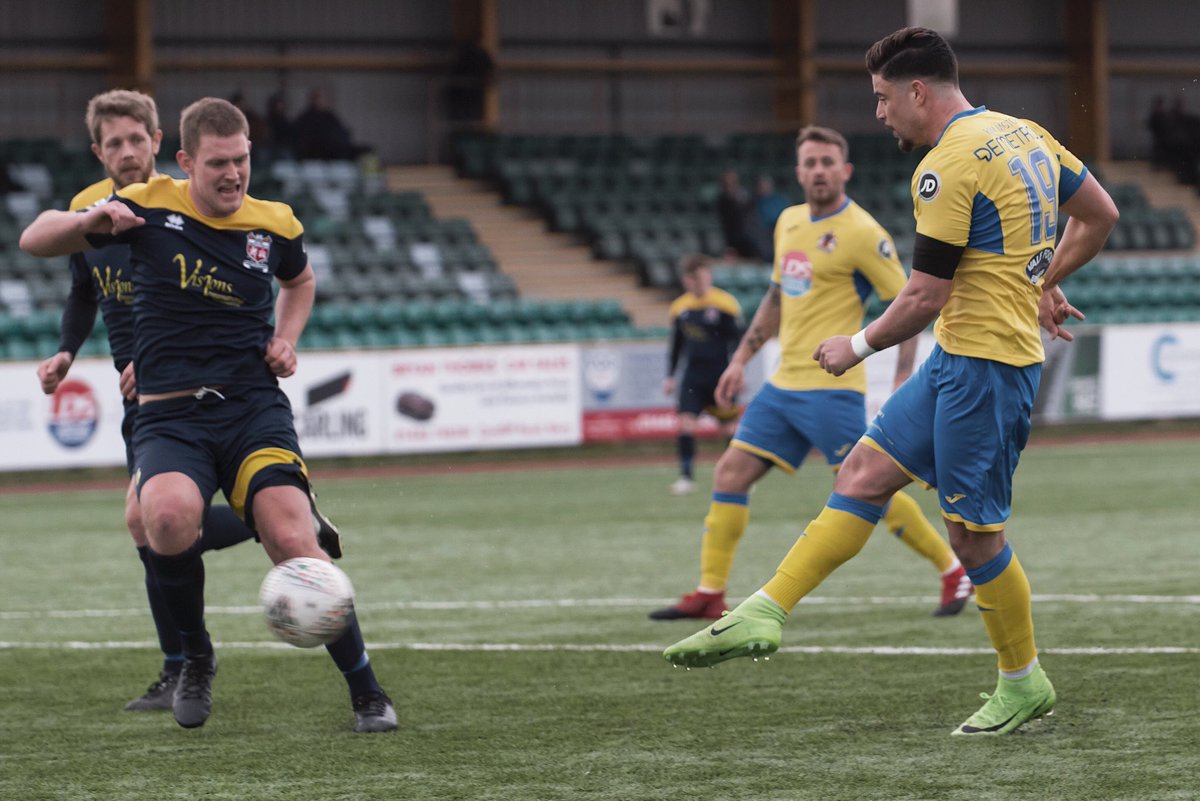 Thanks for that insightful interview James and best of luck to you and the rest of the Barry boys on your quest to reach the European Qualifiers come the end of the season.