IT'S no secret that we as a club (Arsenal) are currently being laughed at for failing to qualify for the Champions League this season.
From the numerous banter pages on Facebook and Twitter, to friends down the local or at work, I'm sure that my fellow Gooners can sympathise with the fact that we've probably heard every joke there is to hear about us by now.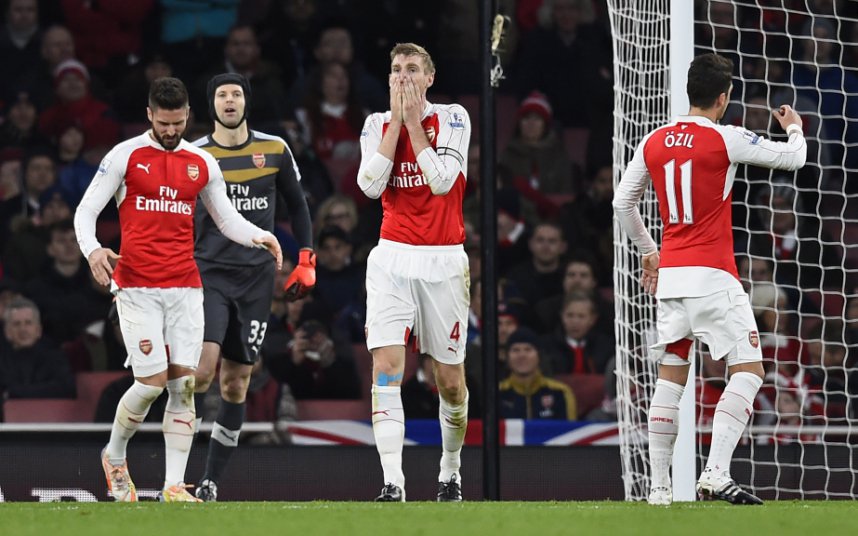 But I'm here to tell you that those United, Liverpool, Chelsea, Spurs and Man. City fans need not take the mick too much.
It is highly unlikely in my opinion that any of those five teams are going to go on and win the Champions League this season. I may be jinxing it by saying that (I mean can you imagine if United won it? we'd never hear the end of it!), but I just don't see it happening.
With the likes of Barcelona, Real Madrid, Bayern Munich and at times Juventus and Atletico Madrid seemingly having more "World Class" talents within their ranks, it just seems to be becoming harder and harder for British teams to truly compete in Europe's elite competition.
For us though, we've been given a life line.
Our failure to qualify for the Champions League has placed us into the Europa League for the first time in over 20 years and whilst on the surface of course that seems like a tragic thing, particularly when ALL of our rivals are playing in the competition's bigger equivalent, there are positives to it too and I think we have to take it seriously.
Manchester United went all out in this cup last year and at times, barely got out of first gear. This meant that they have qualified for the Champions League this year and so by going all out and aiming to win it, we can do the same. Realistically, I see us finishing just outside the top four again this year, so arguably this is our best shot of getting into the Champions League.
To add to that, there is the added bonus of the fact that we are most certainly one of the strongest teams in the Europa League, on paper at least. Arguably, it is the likes of Hoffenheim (Germany), AC Milan (Italy), Everton (England), Lyon (France) and Villarreal (Spain) who are our biggest rivals for the crown, but they are all teams we CAN and should most certainly beat on a good day.
Of course the away trips to those smaller teams such as Red Star Belgrade (Serbia) and BATE Borisov (Belarus) which will be the potential banana skins in our group though and I fear that, going into those matches with the wrong mentality could spell disaster. I hope that our squad can prove me wrong there though.
There are rumours circling that Wenger is prepared to rest a number of key players for our opening match of the tournament against Koln (H) on Thursday night. If that is true, then I hope that the likes of Jack Wilshere, Reiss Nelson and Olivier Giroud, all of whom look likely to get the chance to play, can do the job in the absence of our first team stars.
I hope that if we get through the group though, we'll start to take the competition even more seriously and play some of our more talented players, such as Alexandre Lacazette and Mesut Ozil.
I for one think that we should be taking this competition VERY seriously. I have supported this great club since I was six years old and bar the Champions League in 2006, in which we reached the final (only to lose), I am yet to see us truly challenge in a major European tournament.
We could eventually end up having the last laugh over the other five English clubs who are supposedly now "better" than us too by being the English team to go furthest in Europe.
Whatever happens in the end, it will be refreshing to see us not be battered by Bayern at least!
#COYG