AS the 2017/18 Welsh Premier League campaign is set to kick off tonight, I thought that now would be a good a time as any to publish my predictions for the season ahead.
I personally think that this season is looking like being the closest there's been in a long, long time and I'm quite certain that that is the opinion of many other fans of the league too.
Bangor City fans in particular seem excited by the upcoming campaign due to the amount of signings that they have made during the summer, whilst fans of Barry Town are anxiously waiting to see how their club will do on their long awaited return to the top-flight.
Here's my breakdown of what I predict will happen this season as well as each clubs key players to look out for, their star strikers and their young star (22 and under) or golden oldies (32+) …
Aberystwyth Town
The "Nev-olution" has well and truly began at the black and greens as former Bangor City boss, Nev Powell has been appointed manager and has been busy adding new faces to strengthen his squad.
In a summer of pure change at the club, new manager Nev has bought in fellow former Bangor man Declan Walker to bolster his defence and his namesake Declan Carroll has also signed on at Park Avenue. Add that to signing of pacey Congolese winger Christian Langos, who also spent time at Bangor, and you have a pretty decent crop of new faces in my opinion.
With many players, such as Daniel Alfei leaving the club, fans would have been worried about who will be next to go. The great news for them is that they have managed to keep hold of club legend Geoff Kellaway and last season's top scorer, Luke Borelli. Talented young defender Ryan Wollacott, who really made a name for himself last season, has also stayed on at Aber.
They may have lost some top players, but if there's one man who can get the best out of a small group of players, it's Nev Powell and I think his experience of coaching at this level could be vital to the Seasiders this season.
A couple of weeks ago Aberystwyth fans must have been fearing the worst when they barely had enough players to make a starting eleven, now however, there's renewed hope that this could turn out to be a decent campaign for them under the guidance of an experienced WPL manager.
Key player: Geoff Kellaway
Star striker: Luke Borrelli
Young star: Ryan Wollacott
Prediction: 8th
Bala Town
The Lakesiders are one of my favourites to challenge TNS this season, along with Connah's Quay.
The progression they have made over the past three seasons is quite simply incredible, having qualified for European football two years on the bounce now. They also beat TNS to lift their first ever Welsh Cup at the end of last season, which was another truly remarkable and unexpected feat.
Chris Venables will run the show in midfield for them, whilst the likes of Stuart Jones and Ryan Valentine will keep things tight defensively.
Goals are most likely to come from Mike Hayes of course, but the addition of Les Davies to the side will certainly take some of that pressure off of his shoulders as the WPL legend will be certain to score a few goals for Bala this season.
They're growing a reputation within Welsh football as the true underdog and you just can't seem to write them off. Keep an eye on them this season because they could be an interesting side to watch.
Key player: Chris Venables
Star striker: Mike Hayes
Golden Oldie: Ryan Valentine
Prediction: 3rd
Bangor City
The Citizens are looking strong ahead of the 2017/18 campaign, having recruited a whole host of players over the past two months.
New boss Kevin Nicholson faces the toughest opening game possible when his side take on champions TNS at Natporth tonight. He has however been very busy in the transfer window, adding eight players to his squad.
Three players from Accrington Stanley; Brayden Shaw, Steven Hewitt and Luke Wall, have all made a move to Nantporth, as well as Spaniard Anderson Cayola, Wrexham youngster George Harry, prolific striker Sam Henry and experienced defenders Tom Kennedy and Danny Holmes.
There's no doubt that there squad has been strengthened, but they have lost two influential players in the form of Henry Jones and Gary Roberts too.
Jones scooped the WPL's Young Player of the Season award last year and scored 14 goals for Bangor in the process so he will undoubtedly be a huge loss to the attacking side of their game. Defensively, losing Gary Roberts will be a blow too as his leadership and commitment in each match was clear to see. In spite of his off-field antics, he was a good player.
New signings have looked good in pre-season though. Luke Wall has impressed, as has Anderson Cayola and if they gel in well with the likes of the vastly experienced Gary Taylor-Fletcher and Dan Nardiello, it could turn out to be a fascinating campaign for the Citizens.
The sense of optimism from Bangor fans is arguably the highest it has been for years now, but the reality of it is, that Rome wasn't built in a day, and I think realistically this season will be more of a chance to learn and gel as a squad than to challenge.
However, if the team clicks right away, you never know what can happen!
Key player: Danny Gosset
Star striker: Dan Nardiello
Golden Oldie: Gary Taylor-Fletcher
Prediction: 4th
Barry Town United
It will be great to see Barry back where they belong this season as they make their eagerly anticipated return to the top flight.
Of course, in the 90's and early 200's the Dragons were the big boys of the WPL, winning seven titles between 1995 and 2004 and enjoying many enjoyable nights in Europe against the likes of Porto and Dynamo Kiev.
Hard times followed financially and the club spiralled down the league's, being last seen in the top flight way back in …
This season, they'll be looking to stay up realistically of course, but I think they could surprise a few with the squad that they've got at their disposal.
New signing Kayne McLaggon, who was formerly on the books of Southampton, returns to play for his boyhood club and after a highly successful spell whilst playing for Merthyr Town, I think his experience and his goals could prove vital for the Dragons hopes of staying up this season. Drew Fahiya is another exciting addition to the side who should do well.
In my opinion, if they can get a good run going, I really do think they can survive quite comfortably this season and perhaps slowly but surely begin to re-build their long lost legacy.
Key player: Ryan Newman
Star striker: Kanye McLaggon
Prediction: 10th
Cardiff Met Uni
It will be hard for the Archers to top the brilliance of their 2016/17 campaign which saw them achieve a top six finish and only very narrowly miss out on a European adventure.
The team, which is packed full of students of all ages, surprised all of us last year with some stunning performances and having retained most of their players for the upcoming season, they could keep that run going during 2017/18.
Exciting winger Adam Roscrow, who finished as the club's joint top scorer with Eliot Evans last season on six goals, is certainly one to watch as his ability to get passed defenders is brilliant. Defender, Emlyn Lewis is also being held in high regard by many after his strong performances last year.
Other than that, they have Jordan Lam who is quick on the ball, Charlie Corsby who is brilliant technically and sets the tempo for his side and of course goalkeeper Will Fuller who was excellent at times in 2016/17.
They have a very strong and determined side and I think they can build on last year's success and possibly go on to nick a top six place again this year.
Key player: Jordan Lam
Star striker: Eliot Evans
Young star: Adam Roscrow
Prediction: 5th
Carmarthen Town
Another consistent side in the WPL, the "Old Gold" have a great sense of team spirit and that has seemed to be something that has carried Carmarthen in recent seasons and this season should be no different.
Despite the fact that they have lost Mark Jones and Declan Carroll, their squad is still full of good talent.
Goalkeeper Lee Idzi is probably the most experienced on in the whole bunch, having racked up 311 appearances for four clubs since his debut back in 2007-08. He's a top, top goalkeeper and at 29 years old you could argue that he still has a lot more to give as well.
In the years gone by, midfield talisman Liam Thomas has been the club's top scorer consistently and last season he bagged 13 goals in the league. He'll once again be a vital player within their starting eleven.
I get the feeling that they may just have to really battle for a place in the top six this year, with the likes of Cardiff Met improving and Aberystwyth/Llandudno breathing down their necks in the battle for a top half finish. I think they'll pull it out of the bag though.
Key player: Liam Thomas
Prediction: 6th
Cefn Druids
Unfancied by many, the Ancients have a fair few tricks up their sleeve from time to time and have a brilliant striker in their squad in the form of Ashley Ruane.
Their addition of Neil Ashton to their squad should bolster their defence greatly. A natural full-back who can also play in midfield, 32-year-old Ashton made over 200 appearances for Wrexham and has also played for bitter rivals Chester, as well as Shrewsbury, Macclesfield, Barrow and most recently Southport. His experience at the back will be a major boost to the Druids.
When it comes to getting the goals, they will of course be turning to last season's top scorer, Ruane. The hitman scored 11 goals in 21 Welsh Prem appearances for the club last season and his goalscoring influenced the side to push on to safety. Fellow forward Mike Pritchard scored eight goals last season as well, so he'll also be one to watch.
Cefn Druids have a decent mixture of young and old players who are all talented in different ways. However I do feel that they may just slip away this year if results don't go their way. This could be the season we say goodbye to them.
Key player: Neil Ashton
Star striker: Ashley Ruane
Young star: Corey Roper
Prediction: 11th and relegated.
Connah's Quay
The Nomads will be looking to follow on from the success of their highest ever WPL finish of last season (runners-up) during 2017/18 and whilst that may be quite the challenge I see no reason as to why they can't at least match that feat.
Their Europa League qualifying first round match victory over Finnish giants HJK Helsinki (1-0) was dubbed as the greatest European night in Welsh Prem football's history. It proved that they had a seriously strong squad and I think that despite losing 3-0 in the away leg, they'll take what they learnt from those two matches and use it to their advantage this year.
The club's top scorer of last season, Les Davies, may have moved on to Bala but that doesn't mean that they'll struggle for goals. They have Matty Williams, who himself was only three goals behind Davies last season, Mike Wilde who is a prolific goalscorer and a midfield full of creative players too. Veteran defender George Horan also likes to score a few himself as well!
They have a seriously strong squad at their disposal and I think they'll most certainly be up there come the end of the season.
Key player: Nathan Woolfe
Star striker: Matty Williams
Golden Oldie: George Horan
Prediction: 2nd
Llandudno
Following the highs of their debut WPL season in 2015/16, last year proved to be a lot more difficult for the Seasiders.
'Second season syndrome' seemingly kicked in for Llandudno and they looked a far cry from their best on many occasions. Of course, they managed to avoid the drop in the end, but it went very close to the wire.
This season, I fear that the club may be dragged into a similar situation.
No real changes have been made at the club and whilst, yes, the club does have some truly talented players in their side, I do believe that they needed a couple of top signings this summer and, minus the capture of Sam Ilesanmi, I don't believe that has happened.
They'll undoubtedly turn to Marc Williams for the goals again this year, as he offers something truly unique playing as a second striker or straight down the middle. His brother Mike has become the leader in the heart of their defence and offers a threat from set-pieces when getting forward too.
A whole host of other talented players such as Tom Dix, Danny Hughes and James Joyce, as well as the promising Ilesanmi should see the North Walian side have enough quality in their ranks to avoid the drop again this time, possibly even pushing for a top half finish.
Key player: Danny Hughes
Star striker: Marc Williams
Young star: Sam Ilesamni
Prediction: 7th
Newtown AFC
Despite not being one of the "big" teams in the league, Newtown are a fairly consistent side, who have always been in or around the top six, rather than the bottom half of the table.
The loss of the star striker and the WPL's top scorer of last season, Jason Oswell to Stockport, will be a huge one for the Robins to take and will obviously affect them greatly. The task of replacing him seems fairly impossible, but the addition of experienced WPL striker, Jamie Reed, who has also spent time playing in Australia and England, will be a boost to their side as he will no doubt score a couple of goals for them. They also have Nick Rushton in their ranks, who is another great striker on his day.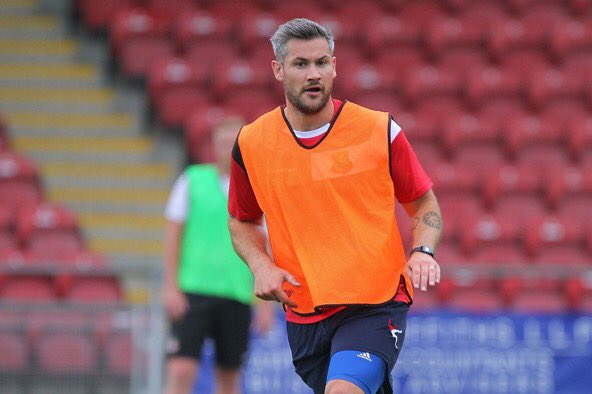 The loss of club captain Shane Sutton to Telford will also be another hammer blow to the side as he was clearly a physical presence at the back and his leadership qualities were clear to see. They have bought in Leon Clowes from Airbus as a defender, but I'd imagine that he'll be nowhere near as good as Sutton was, so I think their defence could be shaky this year.
Overall, I think they'll do worse than they have done over the past two or three seasons, but I can't see them going down.
Key player: Jamie Reed
Star striker: Nick Rushton
Prediction: 9th
Prestatyn Town
The Seasiders enjoyed a formidable campaign last season, winning the Huws Gray Alliance by 16 points, ahead of second placed Caernarfon Town. This season will present a whole different challenge for the club though.
This will be Prestatyn's first appearance in the Welsh Prem since their relegation back from the top flight back in 2014-15 and despite the fact that they dominated the HGA last year, I can't see them standing out amongst the big boys in the Welsh Prem.
Last year's main man, Jordan Davies, has moved on to Nantwich FC and so it will be down to fellow forward Jack Kenny to provide the goals. He scored 19 for the club last season and has had previous WPL experience with Rhyl (where he actually scored a last minute winner AGAINST Prestatyn back in the 2014/15 season!).
It will also be interesting to see how the brotherly trio of Zyaac, Zebb and Noah Edwards handle playing in the top flight, giving us the rare opportunity to see a true family affair in the WPL.
I think it is a bit harsh of us all to write them off so early as anything can happen in football and I have no doubts that they might surprise a few, particularly at their home ground.
All in all though, it's going to be a tough campaign for the Seasiders on their return to the top flight and I can't see anything other than relegation on the cards.
Key player: Michael Parker
Star striker: Jack Kenny
Prediction: 12th and relegated.
The New Saints
The competition may be closer than ever this time around but it would still be ridiculous to fancy anyone but TNS as champions come the end of the season wouldn't it?
The margin of victory is unlikely to be as huge as it has been in previous years, but the Saints are expected by most to clinch a seventh consecutive title.
Manager Craig Harrison has left, but the appointments of Scott Ruscoe (manager) and Steve Evans (assistant manager) who have already been at the club for several season, ensures that stability is maintained.
Throw in full time status and substantial Champions League cash and TNS have a massive advantage over the other eleven sides in the league.
Not to mention, the whole host of talented players that they have in their ranks. Strikers Greg Draper, Alex Darlington and Scott Quigley should all hit double figures for the club, as should talented winger Adrian Cieslewicz. I think anyone of those could end up scooping the Golden Boot too.
In the midfield, they have Ryan Brobbel who is superb on the ball, as well as Jon Routledge, Aeron Edwards and Chris Seargeant, who are all great players. At the back, new boy Blaine Hudson should fit into the back four effortlessly alongside Simon Spender, Chris Marriott and Connell Rawlinson. Legendary keeper Paul Harrison will maintain his position too.
So much has been said during pre-season about competition getting real in the WPL, but I think it will be a real shock to everyone if the Saints are knocked off the top of the perch at the end of the season.
The prolific Greg Draper.
Key player: Adrian Cieslewicz
Star striker: Greg Draper
Young star: Tom Holland
Prediction: Champions.
Final table predictions:
The New Saints
Connah's Quay
Bala Town
Bangor City
Cardiff Met Uni
Carmarthen Town
Llandudno
Aberystwyth Town
Newtown
Barry Town United
Cefn Druids
Prestatyn Town
What do you make of my predictions for the 2017/18 Welsh Premier League campaign? Please let me know in the comments section below!