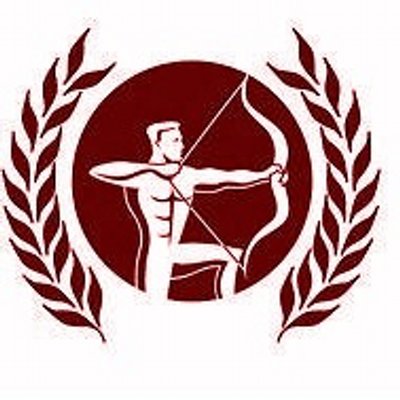 Age: 25 years old.
Nationality: English.
Position: Midfielder.
Current Club: Cardiff Met Uni.
Former Clubs: Brokenhurst FC
FOLLOWING a stunning debut Welsh Premier League season campaign with Cardiff Met Uni FC last season, midfield talisman Charlie Corsby  will no doubt be looking to take the club even further during the 2017/18 season.
The 25-year-old played a key role in helping his side finish within the top six last season. He was ever-present throughout, contributing three goals in 31 appearances as the Archers just missed out on a European spot in the play-off final.
Corsby is a PhD student who is heading towards his eight campaign with the club and is a very technical player who holds the ball up really well. He also has great vision and can often be seen picking out team mates with his precise passing skills.
When I spoke to Met goalkeeper Will Fuller a couple of weeks ago he highlighted Corsby's importance to the side; "he makes things tick for the squad both in and out of possession" he said.
He was often picked out as a key player by fans and pundits during Met's games last season and I'm sure that this year will be no different as the South Walian side aim to go one step better.
AFEFootballNews recently spoke to Charlie about both his and the club's ambitions ahead of the 2017/18 WPL campaign. Here's what he had to say …
AFE: Hi Charlie, first off … Who do you support and who was your footballing idol when growing up?
CC: Hi Arron. I follow my family tradition of supporting West Ham. However, I always liked watching Liverpool growing up because of Steven Gerrard. He is my favourite player because he just had absolutely everything.
AFE: Who is currently the best player in the Welsh Premier League in your opinion and why?
CC: I think you could probably pick any of the TNS players here, but I would go for one of their midfielders: Jon Routledge.
He always allows them to move the ball so quickly around the pitch every time we have played against them and so he would be an easy choice for me.
AFE: Who's the best player you've played alongside and why?
CC: I think I could pick a couple of very talented players at Cardiff Met, but I will go for a combination rather than an individual.
Brad Woolridge and Emlyn Lewis as Central defenders – individually they are both brilliant but together they complement each other's games very well.
Brad leads the line and covers well to allow Emlyn to be aggressive and dominant.
AFE: You enjoyed an incredible debut WPL season last year with the Archers. What was the highlight for you?
CC: Scoring the last minute goal in the play-off semi final was obviously a huge moment for me personally.
However, my highlight of the season was the coach journey on the way home from Aberystwyth away, after we had secured a top six finish for phase two of the season.
We were very convincing in our performance that night and it was a huge step for us as a club. A top half finish gave us the security we needed to grow both on and off the field.
AFE: What are your realistic aims both personally and as a club this season?
CC: As a club, the aim is and always will be to stay in this league. We need to maintain the sustainability of the club and that is influenced by WPL football. Of course, the best way to do that is to make the top six again. We will be striving for that top six again and then once we are there in the split, we can reassess our targets.
For me personally, I want to build upon last season and contribute to the team. The best way I can do that is to get in amongst the goals and assists. I would have liked a few more last year, so I'll be targeting that this year.
AFE: Finally, when you're not playing football, what do you get up to at the University?
CC: I am very fortunate because I currently have a lecturing position at the University in the school of sport.
Away from football that means I get involved in teaching, research activities and some administrative work.
Alongside work commitments, I also help within the Cardiff Met Academy which has made some impressive steps over the last season and something we are looking to build upon for this coming season.
Thanks very much for answering my questions Charlie. All the best to you and the Cardiff Met squad for the 2017/18 WPL season!