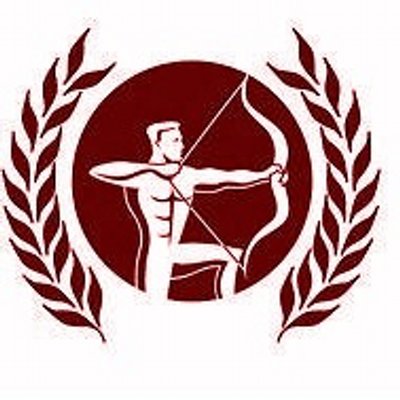 Age: 22 years old.
Nationality: Welsh.
Position: Winger/forward.
Current Club: Cardiff Met Uni.
Former Clubs: Neath FC, Llantwit Major and Pontardawe Town.
WHEN you think of debut campaigns in the Welsh Premier League, Cardiff Met's success of last season is one that will stick in the memory for awhile and Adam Roscrow has as much of a reason as anyone to recall it.
The team, made up of players who are studying at the Cardiff Metropolitan University, surprised many Welsh football fans by finishing in the top six, only narrowly missing out on a Europa League spot in the play-off final.
During the course of that memorable campaign for the club, young winger Adam Roscrow was a particular stand out star and was often highlighted by pundits and fans of the league alike as one of the club's best players.
He proved to be a right handful for even some of the most experienced WPL defenders at times last season and ended the campaign as the Archers' joint top scorer alongside Eliot Evans (six goals).
Even before the 2016/17 season, he had been a consistent goal scorer for Met and has now proven that he can hack it with the best that the Welsh leagues have to offer.
AFEFootballNews recently spoke to Adam to see how he and the club plan to improve on that impressive season during 2017/18 …
AFE: Hi Adam, first off who do you support and who was your idol when growing up?
AR: Hi. To be honest, I've never really supported a football club.
As for my idol, Thierry Henry has to be one of the best strikers I watched when I was growing up.
AFE: Who are the best players you've played alongside and against and why?
AR: Emlyn Lewis has to be one of the best centre back's I've played with and I think he will only get even better. His dedication and commitment  in training and games is unquestionable. He's very tough to face in training.
Jordan Lam is another fantastic player. His ability to take on defenders and go past them like they aren't there is great.
Best player I've played against although I didn't directly play against him on my wing, has to be Adrian Cieslewicz (TNS).
AFE: Who would you say is the person who's had the most influence on you during your career or helped you progress the most?
AR: Christian Edwards and Robyn Jones. When I came to Cardiff met, I was a central midfielder and now I've ended up playing out wide and in the past few years as a striker as well, so they have definitely helped me get better as a player.
The tactical and technical knowledge that they both have is invaluable and I think that all the boys who have played for us will have developed because of that.
In the last two years I have been lucky enough to have Ryan Jenkins working closely with me. He has helped me developed my game as a striker even further.
AFE: What was it like playing in the Welsh Prem last season? what was the highlight for you?
AR: It was a really good experience, we had a very good season which we can look to build upon again this year.
My highlight would be scoring against Carmarthen and getting man of the match in the play-off semi-final.
AFE: What are both yours and Met's targets for the 2017/18 season?
AR: I think we have to use last season as a marker and do our best to match it and if possible, maybe even go one step better.
AFE: Any advice to youngsters trying to make it into the game?
AR: Work hard, enjoy what you're doing and trust in what you're coaches are telling you
Thanks for talking to AFEFootballNews Adam, all the best to you and the Archers for the 2017/18 campaign!