In a controversial turn of events this week, England manager Big Sam Allardyce has resigned from his post, following a video released on the internet where he had been filmed telling people who he thought were third party investors (but were actually undercover journalists) how to get around certain FA rules regarding making money from player transfer fees. Allardyce has said that he has been left feeling "disappointed" and "hurt" by the video and claims that he was goaded and trapped into giving the secretive information.
Good God AFEfootballnews you mean to tell me that corruption exists in football?!
Well it's not exactly a surprise to many of us hardcore fans if we're honest is it? From the controversial instance of Qatar being awarded the honour of hosting the 2022 World Cup to Goalkeeper's suspiciously throwing the ball into their own net in order to earn punter's big money, the truth is that match fixing and cheating, as well as scandal and dishonesty surrounds the beautiful game in the modern era.
On top of the Big Sam scandal this week, The Telegraph have also reported that eight more Premier League managers are said to have taken transfer bungs (or illicit payments to you and me) from dodgy agents and investors, although they remain unnamed at this present time. Football agents were filmed by undercover reporters boasting about how many managers they had paid, with one agent saying that in football, "everything is under the table". The FA is now facing it's biggest scandal in years and have to somehow find a way to deal with it after journalists from the Telegraph hosted a series of meetings with agents, managers and club officials over the summer, and managed to build up a dossier of secret recordings and other evidence that suggests corruption remains a major problem in the English game.
But it's not just England is it?
Of course not. Although England is considered by many to be one of the worst places in the world for corruption within football, there are other countries who are far more scandalous, take Italy for example.
The Italians are highly notorious in the world of crime outside of football, but they are just as criminal within it too. Huge investigations into match fixing within Serie A were made back in 2006, regarding certain clubs choosing favourable referees for certain matches so that results went their way. The outcome saw four teams, AC Milan, Fiorentina, Lazio and Reggina given point deductions for the following season, whilst giants Juventus were stripped of the 2004–05 Serie A title (which was then handed to Inter Milan) and relegated to Serie B for the 2005-06 season. Officials were given warnings, fines and some of them were given bans (ranging from two years to life) as well as prison sentences.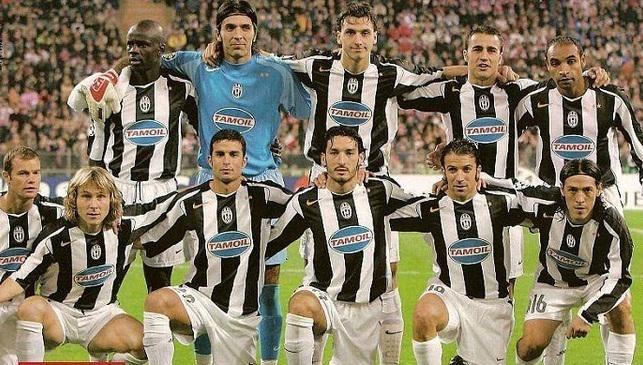 Although their have been more recent cases of corruption in Italy, Italian police have always come down hard on those involved in the scandals and that is something that the FA have to consider doing within the English game, ban those managers who are bent and exile those agents who dare to tarnish the reputation of the Premier League. They aren't very likely to do so though, a tap on the wrist and a fine that represents a tiny percentage of the individual's wage is probably going to be the outcome of this one. The honest truth of it all is that the FA are far too soft when it comes to dealing with such situations.
Other countries have dabbled in corruption too such as …
Poland – 117 people, including referees, coaches, players and officials, have been charged in recent years with regards to match fixing, with 29 clubs implicated. Seven clubs were demoted in 2007/08, among them four times champions Widzew Lodz, before a court of arbitration overturned the ban.
Colombia – Andres Escobar's shooting in a Medellin car park by drug dealers after Colombia's disastrous World Cup campaign in 1994 was tip of the iceberg stuff. He scored an own goal and was never seen again.
Spain, Turkey, Greece, Germany, Congo, Malaysia, China, they've all been named in the past, so it just goes to show that it really is a worldwide problem.
And for God's sake don't mention FIFA …
Calm down fellow video gaming nerds, I'm not talking about the Xbox/Playstation franchise, I mean the people who run the whole international governing body of football, which is kind of a bigger deal anyway.
Yes, the Federation de Football International Association or FIFA for short has seemingly been doing it's best to destroy, intentionally or not, football over the past twenty years or so, despite at first being created to do the exact opposite. I mean where to start with all the madness?
Former FIFA president Sepp Blatter's name has been dragged through the mud more times than Katie Price's within the past few years, but he has always denied any wrongdoing and incredibly got away with all of it too, before stepping down as president last year, having held onto the post since 1998. The list of allegations against him is simply jaw-dropping and the fact that he never got caught or punished for any of them is truly unbelievable, here are just a few …
Financial irregularities and backroom dealings – direct accusations of bribery with claims that the Somali Football Federation and Confederation of African Football were both offered $100,000 to vote for Blatter in 1998.
Revealed that Qatar will controversially stage the 2022 World Cup. Due to the searing conditions, question marks are immediately raised over the players' and fans' well-being.
In April of 2012 the Council of Europe publish a report which states that it would be "difficult to imagine" that Blatter would have been unaware of "significant sums" paid to unnamed Fifa officials by ISSM/ISL in connection with lucrative contracts for World Cup television rights.
Suspected of criminal mismanagement or misappropriation over a TV rights deal he signed with former Caribbean football chief Jack Warner in 2005.
And if you thought that things couldn't get any worse for FIFA and that Blatter was the only seedy one involved in the federation, think again, as there are many more individuals who have been prosecuted for corruption during their time there. Southern and Northern American countries have been particularly involved in corruption within FIFA, with representatives from the USA, Argentina, Uruguay, Venezuela, Honduras, Brazil, Chile, Paraguay, Colombia, Costa Rica, Nicaragua, Bolivia, Trinidad and Tobago and Grenada all being held in custody, arrested or jailed in the 2015 investigation into bribery within the federation.
So will it ever come to an end? 
Right now, it seems as though not much at all is being done to prevent such scandals from happening and if it happens in England then the prosecutions for it are a shocking headline in the papers, a barrage of abusive words followed by a shameless resignation letter and then it seems to be swept under the carpet only for Dave down the pub to mention "do you remember that incident with Big Sam?" five years down the line. The Football Association needs to be far more strict on such incidents and at least attempt to ban those who are undertaking such shady tactics from the game.
In the near future, it wouldn't surprise me to hear that matches in England have been fixed over the past few years (Leicester anyone?), because if other countries are doing it then what's the difference between them and us? In a recent interview, former Premier League referee Mark Halsey suggested that some managers and cubs were shown favouritism, by being given extra time at end of games and so on, during his time refereeing there. Makes you wonder doesn't it?
Personally, I think I'd give up watching Premier League football if such news comes to light as it would become more like a staged and scripted drama than a thrilling unpredictable hour and a half of your life. Although it would explain why my beloved Arsenal have a tendency to throw away 2-0, 3-0 and even rarely 4-0 leads in games …
On a final note …
Big Sam's reign as England manager saw his record stand at 1 game played, 1 game won, making him the most successful manager in England's history with a 100% record (against Slovakia). Here's the best stat of all though, the Chilean miners trapped underground in 2010 lasted 2 days longer in their hole than he managed as England manager … incredible!
All pictures taken from Google images and in no way belong to AFEFootballNews.